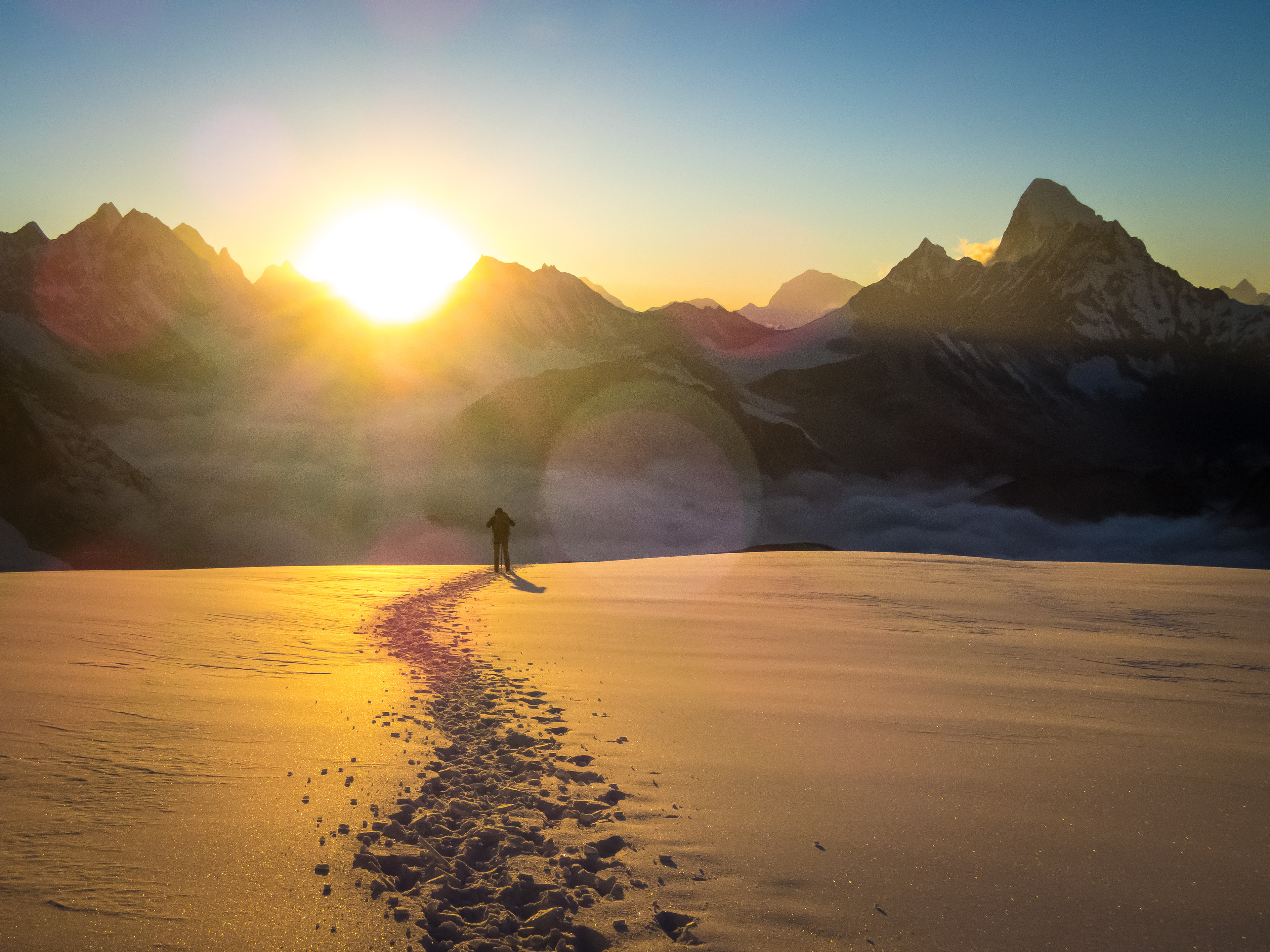 I was out in Sarek national park in Arctic Sweden when my hiking partner told me about a trail spanning the length of New Zealand. 
The seed for long-distance hiking was planted then and there, at the same time I decided I aspired to spend my life in the outdoors. One year later I was aboard a plane headed for the land of the long white cloud. 
It took me five and a half months to complete Te Araroa, New Zealand's long pathway. During that journey I encountered the right people who inspired me to keep looking beyond the horizon: on day one a Great Himalaya Trail veteran crossed my path, and I would share huts with several people who completed the Bibbulmun trail. One afternoon I found myself thinking about crossing Norway, and a few hours later a rough plan was laid out.
Te Araroa was a journey of self-discovery, but also of discovering New Zealand. The route passes many rarely visited and forgotten corners of the country, while it brought us to the roots of kiwi culture. Its end left a taste for more exploration, more long distance hiking, and bigger challenges. 
After finishing Te Araroa PJ and I continued to walk 1000km in West Australia that same year. The Bibbulmun track did not bring a bigger challenge, though it did stir the hiker hunger. 
In 2016 we teamed up with Marylene, a good friend from New Zealand, for an expedition on the Great Himalaya Trail. It took us nearly two years to prepare for the trip. We flew out to Kathmandu in the autumn of 2017. 
The Great Himalaya Trail is a network of routes. A low and high trail exist, with others paths running parallel or connecting the two. During the four months we spent in the Himalaya we combined both routes as the circumstances dictated, and made the third ever crossing of the country in winter. Our highest point lay at Sherpani Col, 6180 meters above sea level. 
My time in the Himalayas was strenuous. I left with an injured ankle and had a near-fatal accident abseiling down from Sherpani Col. I walked on for 2 weeks with a severe concussion. The expedition nearly broke my relationship with PJ, and I was mentally shattered by the end of it. Yet it was an incredible trip too: experiencing Nepali hospitality, and to spend so much time in the midst of the might of the Himalaya. I would put myself at the starting line again in a heartbeat.
Crossing Norway is a plan still in the pipeline, that will hopefully unfold in the winter of 2018. I recently started learning how to use mountain skis before setting out in the harsh winter mountains of this beautiful country. But as Nepal has shown, nothing is impossible until you've tried.